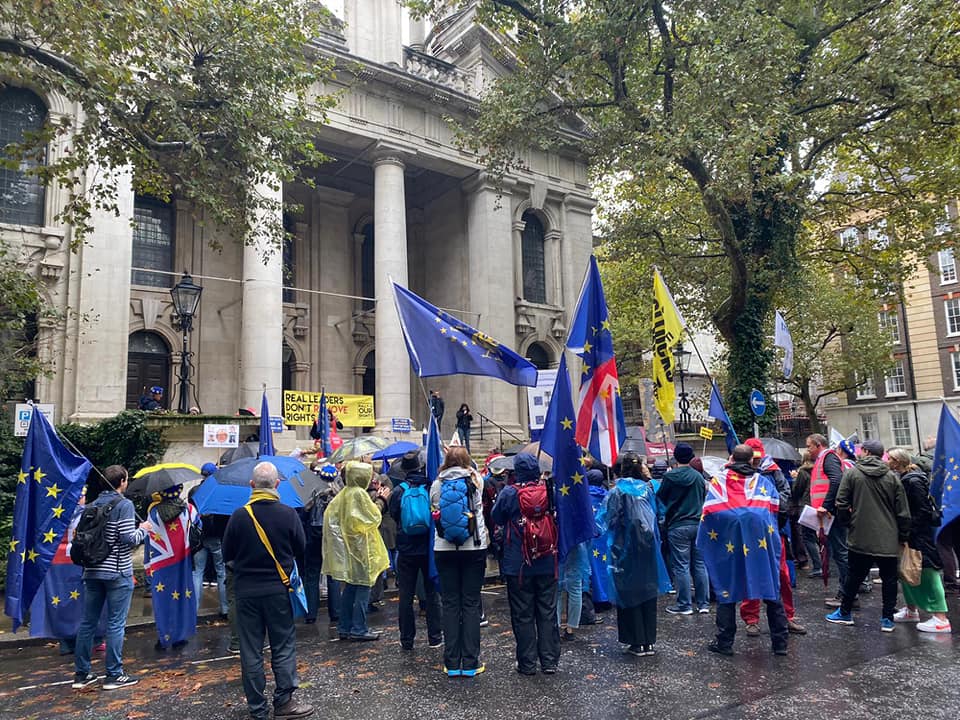 Act for Our Rights – European Citizens Initiative launched
Science for Democracy is among the promoters of the "Act for Our Rights" European Citizens Initiative
"THE EUROPEAN CAMPAIGN FOR THE RULE OF LAW STARTS FROM THE UK: 1 MILLION SIGNATURES TO BE COLLECTED AROUND EUROPE"
Act for our rights is the European Citizens Initiative (ECI) to ask the EU to implement a system to monitor the rule of law in all the EU member states. The promoters kick started the collection of signatures in the UK, the EU member State in the process of leaving the EU.
The ECI asks the European Commission to create an impartial mechanism of evaluation to verify the respect of the rule of law in the EU member states. EU Treaties allow citizens to launch European Citizens Initiative to ask the European Commission to evaluate specific issues. 1 million signatures needs to be collected in at least 7 member states.
"Sign before leaving, sign to give remain a chance" is the message Marco Cappato has for the UK Citizens. Marco Cappato is a former MEP and one of the promoters of the initiative. The Rule of Law ECI was launched together with the European Movement, Eumans and Science for Democracy.
"The signatures of UK citizens will be valid as long as the UK remains a member state. There is no better time to take part in an initiative for the respect of the rule of law in the European Union." Marco Cappato explains. "At the same time, the right to take part in EU democracy is a loss of citizenships' rights. Together with freedom of movement is at risk because of the Brexit process. That's why we call for all UK citizens who care about democracy, the rule of law, and European citizenships to join the campaign".
Saturday 7th of September a group of activists of the Rule of Law campaign will be at the demonstration ""Demand Democracy: Johnson Out! #StopTheCoup" in London. The goal is to inform UK Citizens and European citizens in the UK about the possibility to sign the ECI. All EU citizens can sign on the official website formyrights.eu
For more information:
Virginia Fiume – virginia.fiume@gmail.com +32493158956
Manlio Trovato – manlio_trovato@talk21.com +44 7887 676034
Official website of the campaign: formyrights.eu
Full content of the request to the European Commission
The video "This is what democracy looks: UK and EU citizens for the rule of law"