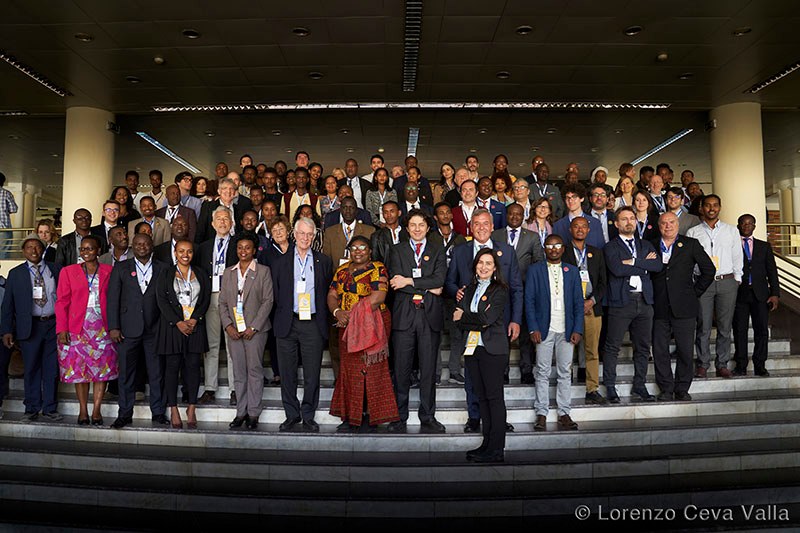 Project Officer
Science for Democracy – in collaboration with its partner organization EUMANS – is currently expanding its office in Bruxelles.
We are currently looking for our first Project Officer

What is Science for Democracy and what we do

Science for Democracy is not an NGO. And it is not a political party. It is a platform launched in 2018 to promote the right to science and the right to enjoy the benefit of science, through advocacy, rights watching and public engagement. Our network of members (prominent academics and researchers) cooperate to activate the instruments of the lobby, shadow reporting, and participatory democracy to transform evidence-based policies into actual reforms of the United Nations and the European Union.

Key areas of actions are (but are not limited to): Right to Science, Freedom of Research, Environment and Biotechnologies, Controlled Substances, Open Science, Sexual and Reproductive Health.

Science for Democracy is part of a network of organizations together with the Italian Associazione Luca Coscioni per la Libertà' di Ricerca Scientifica and EUMANS, the European citizens' movement which empowers European citizens to activate participatory democracy instruments for the rule of law and the sustainable development goals.

Our main activities are:

Informative and dissemination activities on the right to science
Community engagement
Advocacy
Shadow Reports
The Freedom Research Index
European Citizens Initiatives

Why joining Science for Democracy
Science for Democracy is the best place in Bruxelles to live and breathe political action in its purest form combining analysis of evidence-based policies vis-à-vis the Rule of Law and Right to Science. Everyone should be aware of their existence and interaction with our daily lives, learning from experts, academics, former MEPs and MPs, law practitioners, and like-minded activists who work every day with passion to make sure that their actions have a strong and concrete impact on our daily life.

If you are interested in policy design and advocacy and – most importantly – in the democratic evolution of Global and European institutions, Science for Democracy is the unique organisation where you can expand or consolidate your policy and political skills, and find an environment where critical thinking, proactiveness, and scientific and humanistic approaches can coexist trigger changes.

Your responsibilities and the type of experience working with Science for Democracy

You will work on projects related to increasing the information and public awareness on the right to science and its partner organization EUMANS, as well as engaging with the community of academics and researchers of Science for Democracy to maximize their input on new forms of actions.

In particular:
– Manage relations between Science for Democracy Members and our partners, coalitions, organizations
– Organize dissemination activities for our projects (P-Cube Playing Public Policy, Workshops on the Right to Science and its applications, University Trainings on the Right to Science)
– Support the editorial and production process behind podcasts, newsletters, and webinars;
– Execute the logistics and information exchange on projects
– Organize and attend meetings and ensure meeting notes are taken and follow up actions
– Manage outreach and advocacy activities with the guidance of the International Coordinator and the rest of the team
– Contribute to writing application projects as well as reporting activities on funded projects
– Collaborate with the Digital Content Manager in ensuring the website and the social media channels are always up to date

Location:
You will work in Bruxelles from our office located at SECO – Salon of European Civic Organizations in Rue d'Arlon, 53. We offer flexibility in terms of smart working.

Working hours are from 10.00 to 18.00 – however once a week you will be asked to attend the evening's meeting with Science for Democracy volunteers and activists.

The team
You will be guided by the members of the Steering Committee of Science for Democracy and the international coordinator. However, our team is highly collaborative so you will be engaged with all the staff members: strategic leadership, logistics and operations, legal team, policy team, and network of activists and experts.

Languages
You will need excellent proficiency in English (ideally native)
Knowledge of Italian is a plus

Background and Contract

We offer a full-time contract for an entry-level compensation of a net 1,600€ per month.

A Master degree in any of the social, natural and life sciences coupled with a mix of professional and volunteering experiences and a strong identification with the objectives of the role in our unique organizational setting would complete the profile of the ideal candidate

How to apply
– Write us a 10-lines cover letter where you explain to us why you would like to join our team
– Share with us your view on why the right to science and its applications need political actions
– Send us your CV and your cover letter info@sciencefordemocracy.org