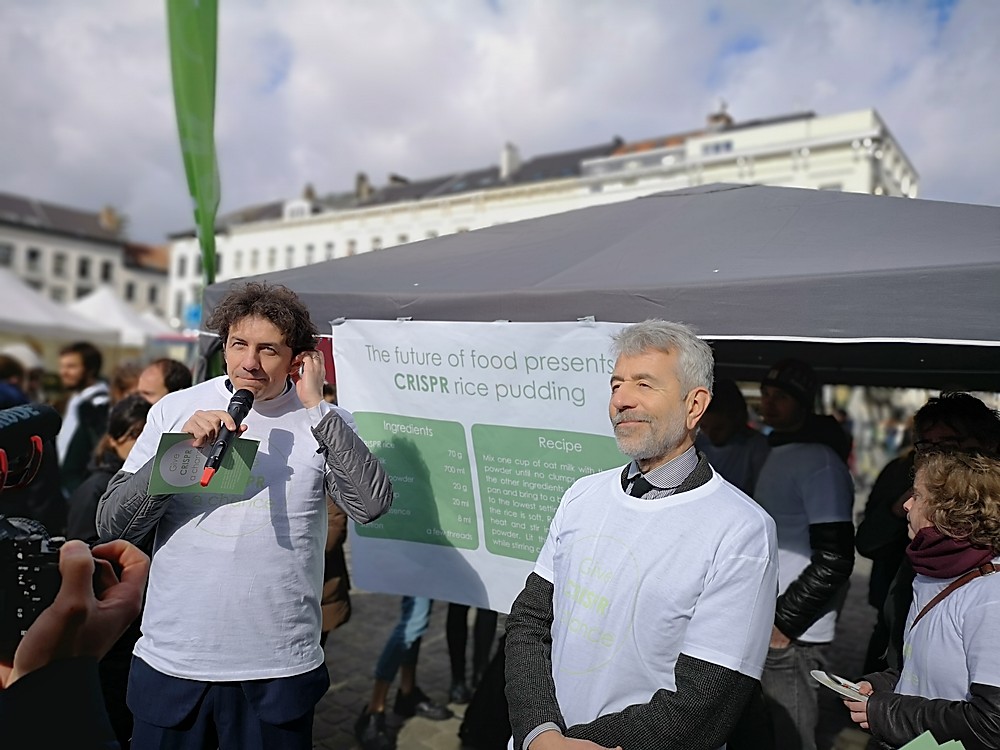 After the Crispr snack of 5 March 2019, the Belgian Food Safety Authority questioned Science for Democracy's coordinators Marco Cappato and Marco Perduca for over three hours.
While there has been no notification of any sanction yet (criminal or administrative), the Agency has sent a recap file, which includes the first report, the list of confiscated material, the audition report and pictures of the event taken by agents in front of the European Parliament.
Enjoy the reading (in French) and, should you wish to support Science for Democracy, here is how you can donate! Thank you!