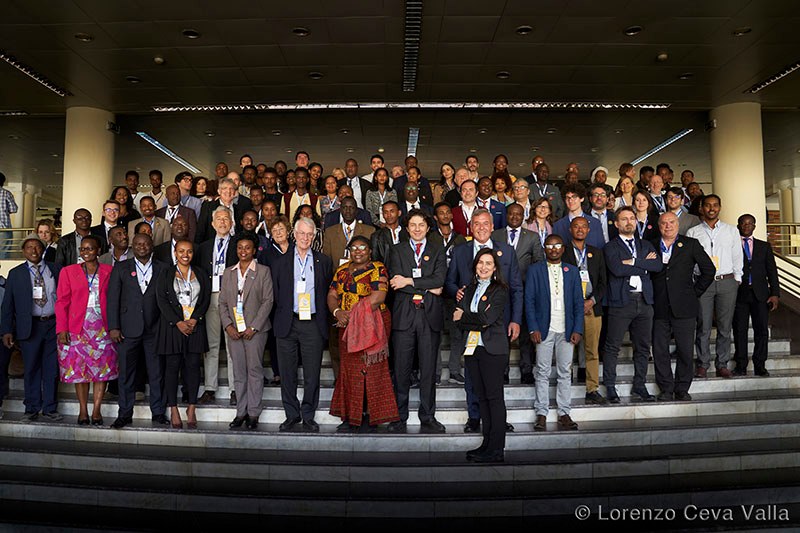 "The right to enjoy the benefit of science" was the title of the 6th meeting of the World Congress for Freedom of Scientific Research organized by Science for Democracy and Associazione Luca Coscioni in cooperation with the African Union.

The event took place on 25th and 26th February at the African Union Commission and it was co-sponsored by the AU Commission in the person of Sarah Mbi Enow Anyang Agbor, Commissioner for Science and
Technology.

This book of abstracts is a powerful instrument to explore the interaction between science, the scientific method, evidence-based debates and the decisionmaking process in full respect of the international Rule of Law.
The 2020 Congress was convened in a moment in which a group of experts of the United Nations was finalizing a "General Comment" on Article 15 of the International Covenant on Economic Social and Cultural Rights (ICESCR), aimed at defining the so-called "right of " and the "right to" science."
The Congress saw the participation of Emanuela Del Re, Vice-Minister of Foreign Affairs and International Cooperation, Richard J. Roberts, 1993 Nobel Prize in Physiology or Medicine, Mikel Mancisidor, member of the Committee on Economic, Social and Cultural Rights, Angela Melo, Director of Policies and Programmes (UNESCO) and many other experts from all over the world.
Get your copy below